---

Meet C.L. Simco

---
My philosophy is:
If it's important enough for you to want to do,
then it's important for me to do it well.
: : C . L . ❦ Simco : :
From an early age, and throughout of my life, I have been involved in art, design and building. Everything that I have done over the years has contributed to the next project in some way, no matter how different one from another. My desire to keep learning, and doing things better, makes every new project a fresh opportunity.
I live in the City of Pasadena, within the San Gabriel Valley area of Los Angeles, in Southern California, and I regularly work from the beaches to the valleys.
CONTACT INFORMATION:
Telephone : 818-415-7095
or
Secure E-mail
I look forward to working with you!
Check out my reviews on Angie'sList.com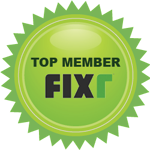 Visit Me on FIXR.com C.L. Simco Craftsman Service Pasadena, CA
My motivation to work hard and do a good job is my 6 year old daughter.